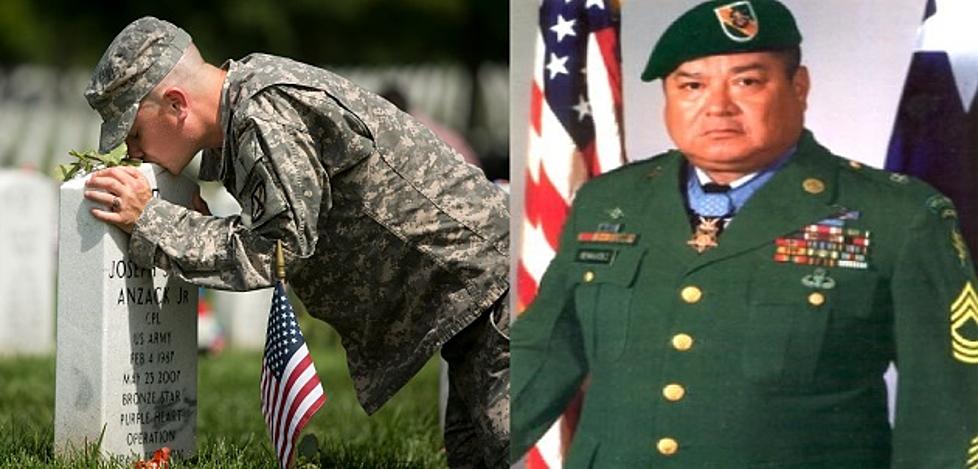 Why Should Everyone Stand for the Flag and the Anthem? MSG Roy Benavidez Has the Greatest Answer [Video]
Getty Images/ US Army (public domain)
Here comes another NFL Sunday. Another Sunday of highly privileged men, taking a knee in protest of our country. The hatred that so many of them harbor for our police officers and our nation, turns my stomach. I'll never look at them the same again. Many people probably don't know the name Roy Benavidez. The late MSG Roy Benavidez was an Army veteran, a Vietnam veteran, a Medal of Honor recipient, a Green Beret and a true hero.
I told you recently how 'America's Team', The Dallas Cowboys, let us down with their amended version of the so-called flag and anthem protests by NFL players. I doubt that many, if any, of these over-priced athletes, have even seen or heard the story of MSG Benavidez. ALL of us need to see this.
Below are remarks from the MSG and war hero just a few years before his passing, the full version of the same video and MSG Benavidez' Medal of Honor Ceremony. If you can watch this and still have questions about why you or anyone else should stand for the flag and our National Anthem, I really don't know what else I could say to convince you.