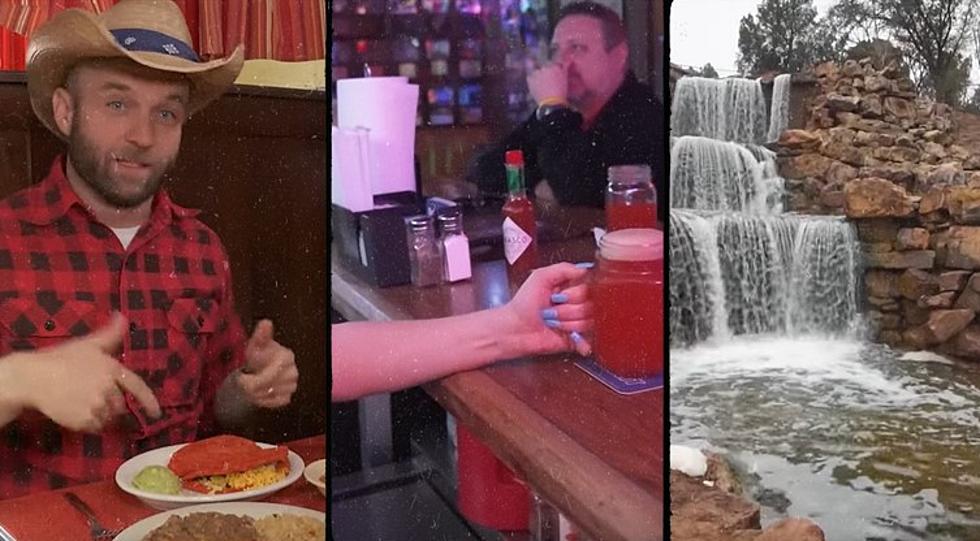 The Daytripper Just Uploaded an Entire Wichita Falls Episode
YouTube
Nice when a segment is about Wichita Falls, but a whole show? Pretty cool.
Keep Scrolling to Check Out All the Places They Visited
The Daytripper, in case you haven't heard about it, is a show dedicated to showing off parts of Texas. Hopefully to encourage you to check out what Texas has to offer. Obviously with such a big state, we have a lot to see. Apparently the episode aired on PBS a couple of years ago, but was just uploaded to YouTube this week if you didn't see it when it aired. Let's see what they checked out.
The Falls
If you're coming from Oklahoma, you will probably drive right by The Falls. However, The Falls are where folks get their touristy picture for our town and now the damn song is stuck in my head again.
Get The Falls Song Stuck In Your Head Again
World's Littlest Skyscraper
Yeah, we have to talk about the famous 'con job' for our city where I guy scammed a bunch of investors for a new skyscraper downtown. Technically the guy didn't lie. He did follow the blueprints, but the blueprints were in inches instead of feet. So he built it to the specifications that were promised.
Casa Manana Red Taco
I don't care what your order is at Casa Manana, you have to always add one red taco if it doesn't come with it. My go to order is large queso as an appetizer. Then combo pork/chicken quesadilla and add a red taco. You won't leave hungry, I promise.
B Cocoa Artisan Chocolates
Got to save some room for dessert right? Head on over to B Cocoa for their amazing truffles. I will admit, I have only had the chocolates. Never actually been to the store, need to go check that out sometime.
Pro Wrestling Hall of Fame
As I said earlier, this episode was shot a few years ago when the Pro Wrestling Hall of Fame was still open in Wichita Falls. If you didn't get to see this place in all its glory back in the day, you missed out. As a kid who grew up on the attitude era of wrestling history, it was pretty cool we had this in Wichita Falls for a period of time.
Bike Trails
Obviously biking is a huge part of Wichita Falls. The guys show off some of the cool trails around town and of course talk about the most famous biking event in Wichita Falls, the Hotter'N Hell Hundred.
Hook and Ladder
Wichita Falls has four great wineries in town, but the Daytripper showed off Hook and Ladder. Definitely one of my favorite places to go hang out on Saturday in Wichita Falls. Good thing is, three of the wineries are within walking distance of each other in Wichita Falls. So you can make a REALLY fun night out enjoying some good wines.
P2 Red Draw
Whenever someone comes to visit Wichita Falls, I make sure they try a Red Draw. It's one of those things that I tell people, "Don't knock it, til you try it." Plus have to show off that you can legally drink in your car at P2. One of the last places that you can do that.
So if the Daytripper were to do a Part 2 for Wichita Falls, where should they go next? Let me know and we will see if we can get them back here.
Watch the Full Daytripper Wichita Falls Episode Below
Yelp's Top 10 Wichita Falls Barbecue Joints in 2022
You don't have to go far to find great barbecue here in Wichita Falls. Here are the Top 10 places to grab some barbecue, according to Yelp.
Highest Rated Outdoor Dining in Wichita Falls
Want to sit outside and enjoy a nice day in Wichita Falls? According to Yelp, this is the top ten highest rated outdoor dining experiences in Wichita Falls.