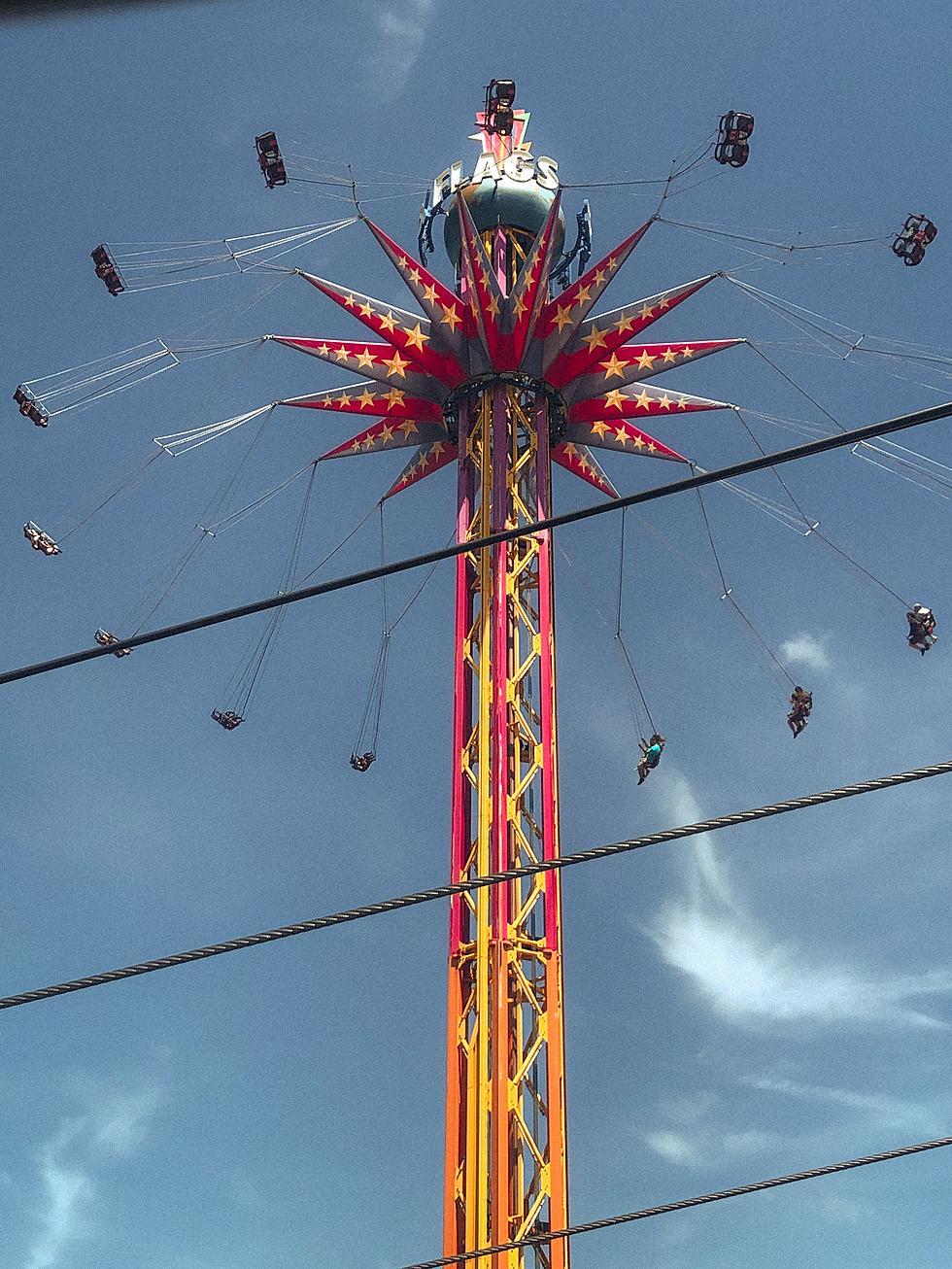 Could a Conjuring or Saw Experience Be Coming to Six Flags Over Texas for Freight Fest?
Unsplash User Adrian Hernandez
Fall will be here before you know it and that means Halloween. Six Flags puts on their annual Freight Fest and a park just announced something super cool for 2023.
Six Flags Over Texas Freight Fest
If you're someone that loves Halloween, then you probably already know about the awesomeness of Freight Fest at Six Flags Over Texas. From mid September to Halloween night you can take part in some new things in Arlington. This includes haunted houses, scare zones, and new ride experiences for some of your favorite Six Flags rides. However, one park just announced something new for 2023.
Six Flags Magic Mountain Saw Announcement
Over in California, they announced the Magic Mountain location would be getting a Saw...haunted house...escape room? I'm not really sure either way, it's awesome that Six Flags has the rights to the Saw franchise for Freight Fest. If that wasn't enough. They also announced this.
Six Flags Magic Mountain Conjuring Experience
Hang on, they ALSO get a Conjuring haunted house at the same time?! Wow, having one horror franchise would probably be enough to get folks to come out to the park. Having two for one Freight Fest is a big deal.
Could Six Flags Over Texas Get This?
This is the only announcement I have seen recently for our location here in North Texas. I don't see any indication on the merch mentioning Saw or The Conjuring. I assume that if Six Flags has the rights to a franchise. They could put it in all of their parks. Hence why you see DC Comics or Looney Tunes characters at all Six Flags locations. Hopefully they find a way to do something Saw or Conjuring related here in Texas so we can go check it out.
SWEET: Here are the most popular Halloween candies
25 Scaredy Cat-Approved Halloween Movies