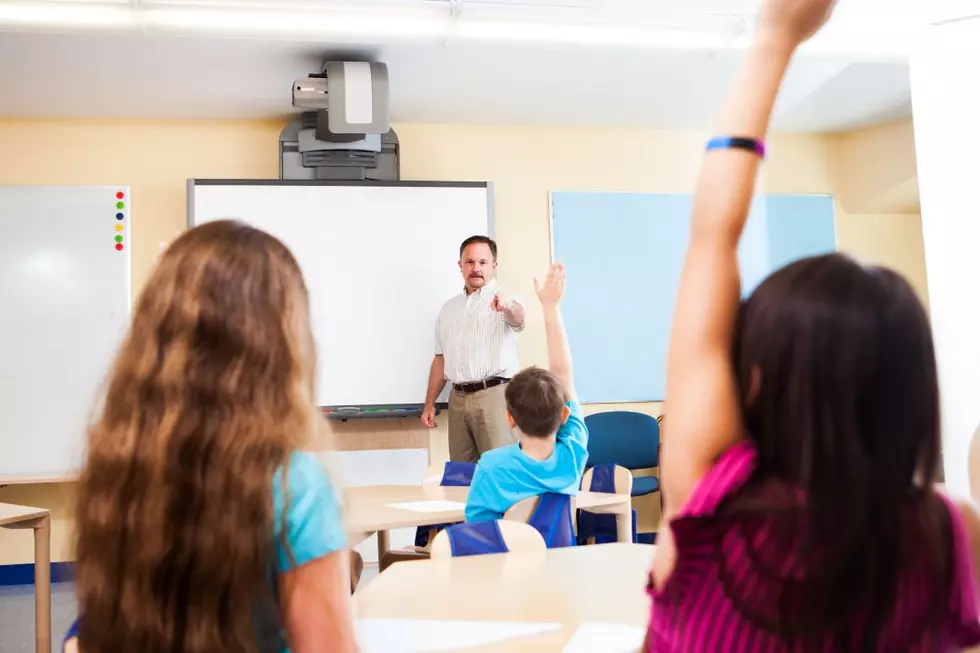 Teacher Allegedly Overdoses on Fentanyl in Front of Middle School Class
ThinkStock via Getty Images
Students at a New Jersey middle school were shocked when their teacher reportedly overdosed in front of them during art class.
Frank Thompson, a teacher at Roosevelt Intermediate School in Westfield, NJ, was found unresponsive on Nov. 29, 2022, according to the Westfield Police Department.
Upon arriving at the scene, the dispatched officer noticed signs that indicated a possible overdose. The officer administered naloxone hydrochloride, or Narcan.
Thompson, 57, immediately showed signs of improvement.
After further investigation, authorities found fentanyl and drug paraphernalia in the school's classroom closet.
All officers in the district, including School Resource Officers, are issued and equipped with Narcan in case of overdoses. The Westfield Police Department noted officers administered Narcan to 13 suspected overdose victims in 2022 alone.
Following the incident, Fox 5 reports the school sent parents a letter informing them the classroom had been sealed off and sanitized to ensure students' safety.
"The Westfield Police Department continues to prioritize its ongoing partnership with the Westfield Public School System to ensure it has the safety and security resources it needs on a daily basis. In this case, the swift actions of Officer Riga, who is on-site at Roosevelt Intermediate each school day, proved instrumental in maintaining the safety of the students and administering potentially life-saving measures to Mr. Thompson," chief of police Christopher Battiloro said in a statement.
"While the Westfield Public School District cannot comment on personnel matters which are confidential, we will maintain a continued focus on student and staff safety and on preserving the integrity of the classroom learning environment. We are grateful for our strong partnership with the Westfield Police Department," superintendent Dr. Raymond González added.
Thompson is reportedly facing charges of possession of a controlled dangerous substance, possession of drug paraphernalia, endangering the welfare of children and a disorderly person offense.
He is scheduled to appear in court on Wednesday, Feb 1, 2023.
Celebrities Who Are Sober