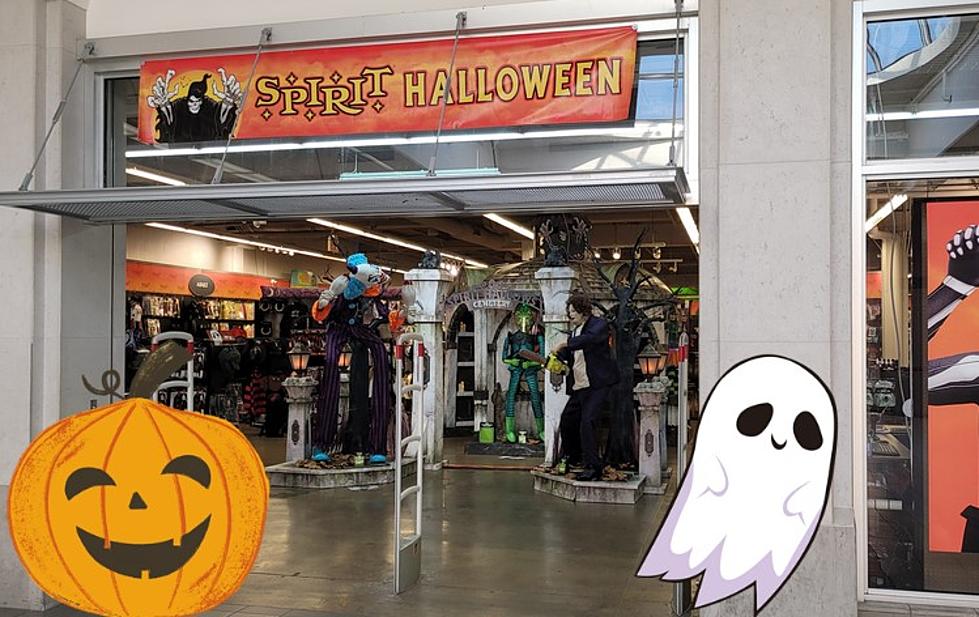 Spirit Halloween Officially Open in Wichita Falls, Texas and I Bought Something So Stupid
Townsquare Media
I have been patiently waiting for Spirit Halloween to open and it looks like the first day was yesterday!
Where Is Our Spirit Halloween in Wichita Falls?
Seems like in years past our Spirit Halloween was in a new location every year. This year though, they're staying put in Sikes Senter Mall right across from the AMC movie theater. I believe this was the Old Navy location before they moved. Either way I went and checked it out and they have a good selection of Halloween decorations.
Amazing Horror Movie Selection
When you walk into the store you're greeted by a Texas legend. Leatherface revs up his chainsaw to let you know Halloween is around the corner. They have an amazing selection of movie stuff for 2023. Halloween, Friday the 13th, Scream, and The Texas Chainsaw Massacre all have some great stuff for this year. However, I may have bought something incredibly stupid last night.
I Bought a Six Foot Tall Mars Attacks! Alien
For some reason in the year 2023, Spirit Halloween has special Mars Attacks! merchandise. It came out in 1996 so that would be the 27th anniversary of the film? 25th anniversary makes sense to do something like this, but 27th? Whatever. Did I spend $400 on an alien to sit in the corner of my house? Yes I did, this is why I should be more responsible with money. I will buy stupid s*** like this, but I do not regret my new alien friend.
Spirit Halloween Wichita Falls Hours
You will be able to check out Spirit Halloween seven days a week at Sikes Senter Mall they're open from 11am - 7pm every day except Sunday. On that day they're open noon til 6pm. If you love Halloween like me, go check it out today.
LOOK: How Halloween has changed in the past 100 years
Stacker
compiled a list of ways that Halloween has changed over the last 100 years, from how we celebrate it on the day to the costumes we wear trick-or-treating. We've included events, inventions, and trends that changed the ways that Halloween was celebrated over time. Many of these traditions were phased out over time. But just like fake blood in a carpet, every bit of Halloween's history left an impression we can see traces of today.
LOOK: 34 spooky dessert recipes for this Halloween