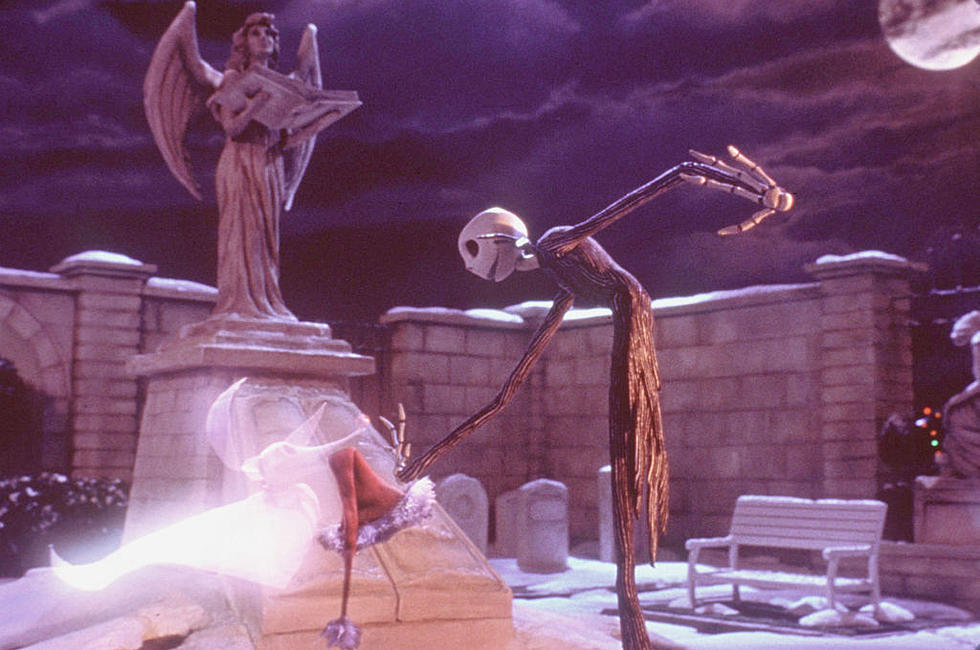 A Nightmare Before Christmas Exhibit Is Opening Up in Texas for Several Months
Getty Images
If you're a big fan of this movie, you will want to plan a trip to check this out.
Keep Scrolling to Check Out Some of the Exhibit Below
The McNay Art Museum just announced a new exhibit called 'Dreamland' which is showing off the work of the Tim Burton classic "The Nightmare Before Christmas'. Since the film is celebrating it's 30th anniversary this year, this will make it a must go for super fans.
When Does the Exhibit Open?
It's actually open starting tomorrow (August 17th). The good news is you have SEVERAL months to go check it out. It will officially leave the McNay Art Museum on January 14th, 2024. The age old debate, is it a Christmas movie or Halloween movie. Doesn't matter because the exhibit will be open for both holidays.
Where is the McNay Art Museum Located?
6000 North New Braunfels Avenue in San Antonio, Texas. The museum is closed on Mondays and Tuesdays. Wednesday 10am - 6pm, Thursday 10am - 9pm, Friday 10am - 6pm, Saturday 10am - 5pm, and Sunday 12pm - 5pm. I would for sure double check before going if you're visiting on a holiday weekend.
What's in the Exhibit?
As you may know, the movie is not a cartoon. It's actual sculptures that they designed and painstakingly moved, frame by frame, to create motion. The actual sculptures and sets designed for the film will be shown off in this exhibit. Original models of beloved Burton characters like Oogie Boogie Exposed, Bone Crusher and Jack Skellington will be spotlighted at the exhibition, according to a press release.
Check Out Some of the Exhibit Below
Let me know if you plan on making the road trip to check it out. Pretty cool that Texas has something like this for the 30th anniversary of the film.
LOOK: How Halloween has changed in the past 100 years
Stacker
compiled a list of ways that Halloween has changed over the last 100 years, from how we celebrate it on the day to the costumes we wear trick-or-treating. We've included events, inventions, and trends that changed the ways that Halloween was celebrated over time. Many of these traditions were phased out over time. But just like fake blood in a carpet, every bit of Halloween's history left an impression we can see traces of today.
LOOK: 15 Unconventional Christmas Albums From the Past 50 Years