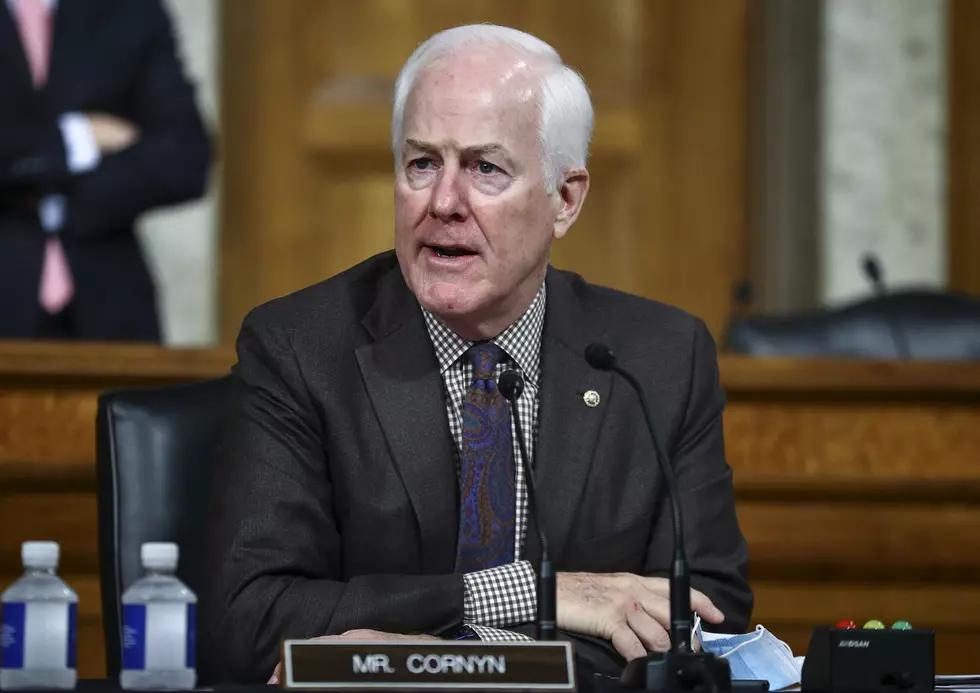 Cornyn and Cruz Vote Against Infrastructure Bill
Pool/Getty Images
The U.S. Senate on Tuesday (August 10th) passed a bipartisan $1.2 trillion infrastructure bill. The legislation passed by a final vote of 69-30, with 19 Republican Senators voting in favor of the bill.
Some reports have Texas getting around $30 billion to repair bridges and roads, as well as rolling out more broadband internet to rural areas. While 19 Republican Senators voted for the legislation, Texas senators Ted Cruz and John Cornyn both voted against the bill.
Cornyn had tried to work with Republicans and Democrats on an amendment that would have allowed states to use COVID-19 funds on infrastructure, but the White House was against the amendment.
According to the Texas Tribune, it was the cost of the package, along with the added debt, that made Senator Cornyn vote against the legislation.
"There's no doubt the nation's transportation and digital infrastructure need improvements, and Texas stands to benefit once this bill becomes law," he said in a statement. But, while he "kept an open mind throughout the process" he voted against it.

"It isn't paid for, will add too much to the debt, and was rushed through the Senate in a week's time without adequate debate or input," he said.
Senator Ted Cruz called the legislation "reckless."
While the legislation did include money for infrastructure, there were also controversial programs and mandates included. For example, the legislation includes a mandate that vehicle manufacturers install "drunk and impaired driving prevention technology." The bill also contains a $118 billion bailout for the Highway Trust Fund. Included in the bill is a pilot program to create a vehicle miles traveled system for taxing people based on how many miles they drive per year. The legislation also contains cryptocurrency provisions.
The 25 Best Suburbs in Texas to Raise a Family
These are the 25 best suburbs to raise a family in Texas ranked by
Niche.com
.
10 Most Expensive Neighborhoods in Lubbock
Here are the 10 most expensive neighborhoods in Lubbock based on data found on
Neighborhood Scout
.
10 Safest Neighborhoods in Lubbock
Here are Lubbock's 10 safest neighborhoods according to violent and property crime numbers found on
Neighborhood Scout.