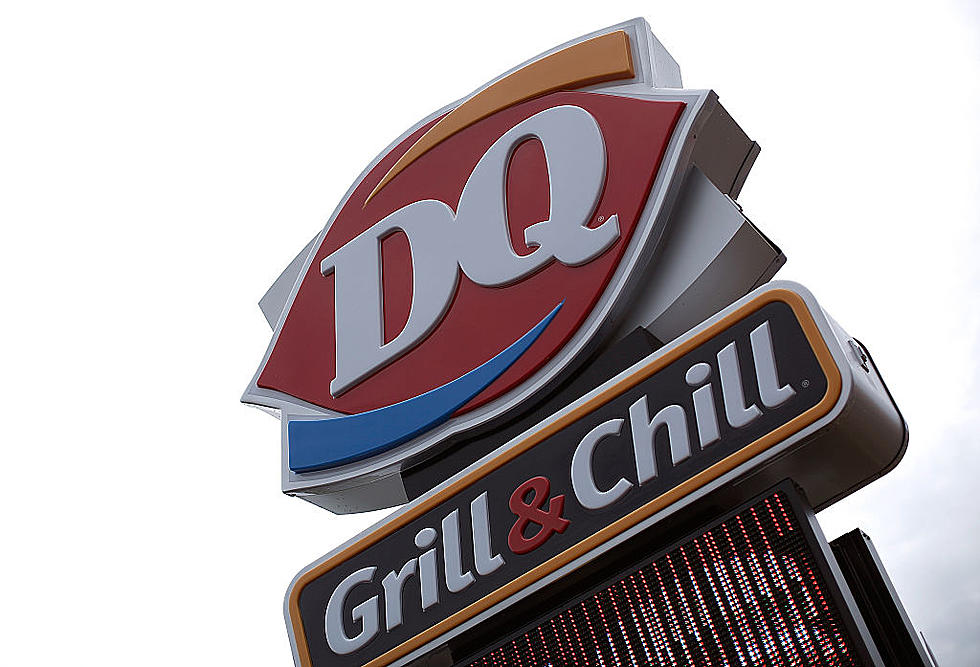 Grab a Blizzard Treat from Dairy Queen on the Cheap Starting April 10
Getty Images
If you love Dairy Queen's Blizzard Treats as much as I do, I have great news for you.
I'll never forget when Dairy Queen first introduced the Blizzard back in 1985. I was a 12-year-old boy living in Vernon, Texas and we had three Dairy Queens in that little old town back then (and sadly, there are none there today).
So, I grew up on DQ.
From burgers to tacos and Steak Finger Country Baskets, there's not much on their menu I don't like. And of course, their ice cream treats are among the best.
To celebrate the introduction of the Blizzard back in '85, DQ will be offering 85-cent Blizzard Treats from April 10 – 23. We fans can grab a small Blizzard for less than a buck for two full weeks when ordering via the DQ Texas mobile app. I predict the consumption of many a Blizzard in the near future.
Perhaps the best part is that they're doing the promotion right as the new Summer Blizzard Treat Menu has become available. The menu includes the New Peanut Butter Puppy Chow; New Oreo Brookie; Cotton Candy; S'mores; and Choco-Dipped Strawberry.
I would say to try not to get too carried away, but we're talking about cheap Blizzards here. So, you might as well make the most of it.
Yelp's Top 10 Wichita Falls Barbecue Joints in 2022
You don't have to go far to find great barbecue here in Wichita Falls. Here are the Top 10 places to grab some barbecue, according to Yelp.
2022's Best Places for Tacos in Wichita Falls According to Yelp
Looking for a great taco in Wichita Falls? Start right here.
10 Highest Rated Wichita Falls Restaurants on Yelp in 2022
You'll find many great restaurants here in Wichita Falls. In fact, there are so many that it can be hard to decide where to go when your stomach's grumbling. So, in an effort to narrow down the choices, here's the list of the ten highest-rated Wichita Falls restaurants on Yelp.