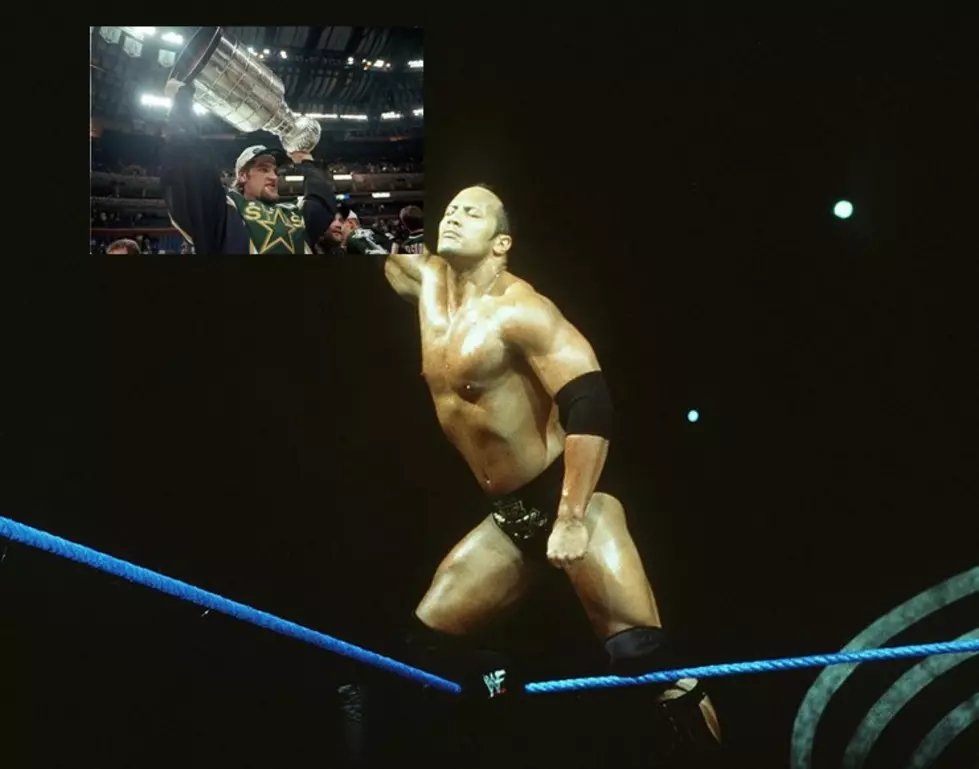 Today I Learned The Rock Cut a WWF Promo Using the Dallas Stars Stanley Cup
Getty Images
Two of my favorite things coming together. The Dallas Stars and The Attitude Era of wrestling.
This right here is when I was obsessed with wrestling as a kid. 1996 to about 2003 I was a huge wrestling fan. I won't lie, I was more of a WCW fan during this time, but in a few years. The WWF would take over the wrestling landscape and in 1999 The Rock cut a pretty awesome promo in Dallas.
According to the video, this from a Smackdown in 1999. From what I could find from an archive page. This should be from September 21, 1999, although it aired on television on September 23rd. The Rock would be closing out the show with a Brahma Bullrope Match against Triple H with Chyna. Of course before the match, 'The Rock' had to show off his awesome mic skills.
What's super awesome, Dallas Stars legends Mike Modano and Brett Hull have front row seats and The Rock gives them a shout out. Now in case you did not know, The Rock during this time had a very famous catchphrase. Telling folks to take objects, "Shine it up real nice, turn it sideways, and stick it straight up your candy ass!" Here he is telling some "cops" what they can do with some jelly donuts just a few weeks after this Dallas show.
Now the Stanley Cup maybe the biggest object The Rock has ever told someone to stick up their candy ass. I will need some wrestling historian to do the research for me, but sticking Lord Stanley's Cup sideways up your candy ass would be a sight to see. I wish the cup was in the ring with the rock to make the moment even better.
LOOK: 25 fascinating vintage photos of the first Winter Olympic Games
The first-ever Winter Olympics were held in Chamonix, France, showcasing a variety of sports and athletes.
Stacker
assembled a collection of photos from those first Games.
TACKLE THESE: Check Out the Best Uniforms In Each NFL Team's History