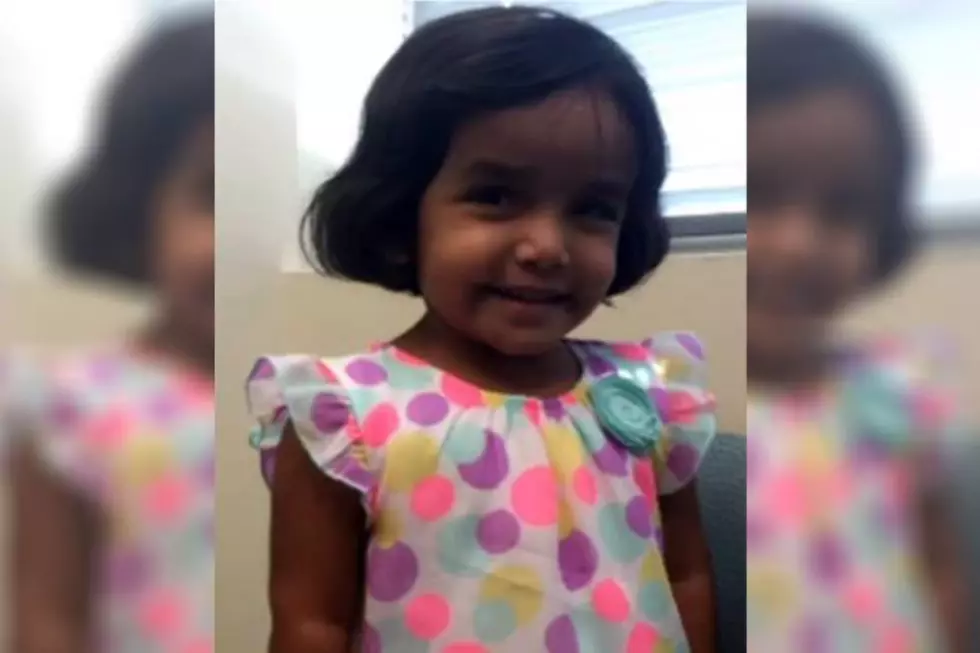 North Texas Child Missing After Dad Leaves Her in Coyote Infested Alley as Punishment
Sherrin Matthews (Richardson Police Department)
All parents have different ways of disciplining their kids, this, however, is not an acceptable punishment for any child. 
Three-year-old Sherin Matthews went missing in Richardson, Texas after her father left her in an alley where coyotes have been seen -- all because the child would not finish her milk. Authorities issued an Amber Alert for Sherin on Saturday, and as of Monday morning, she is still missing.
Police say Sherin's father, 37-year-old Wesley Mathews, told them he put her outside in the alley at 3:00 a.m. and told her to stand next to a tree that was located behind the fence in the backyard across an alley about 100 feet from the family's home.
Mathews told police he checked on her at 3:15 a.m. and she was gone, but police say they were not notified that Sherin was missing until 8:00 a.m. Police are worried for the child because the area is known to have a large coyote presence. Coyote attacks are rare on humans, but a three year old by themselves would not know what to do in that situation.
Mathews has been arrested on a charge of abandoning or endangering the girl. He was released from custody late Sunday after posting $250,000 bond. Child protective services have also taken away Matthews other child this morning. She is four-years-old and has been placed in foster care.
Sherin has developmental issues and limited verbal communication skills. She is described as Asian, about 3 feet tall and 22 pounds with black hair and brown eyes. She was last seen wearing a pink top, black pajama bottoms and pink flip-flops.
Anyone with information is asked to call Richardson police at 972-744-4800.
BONUS: Texoma's Most Wanted Fugitives