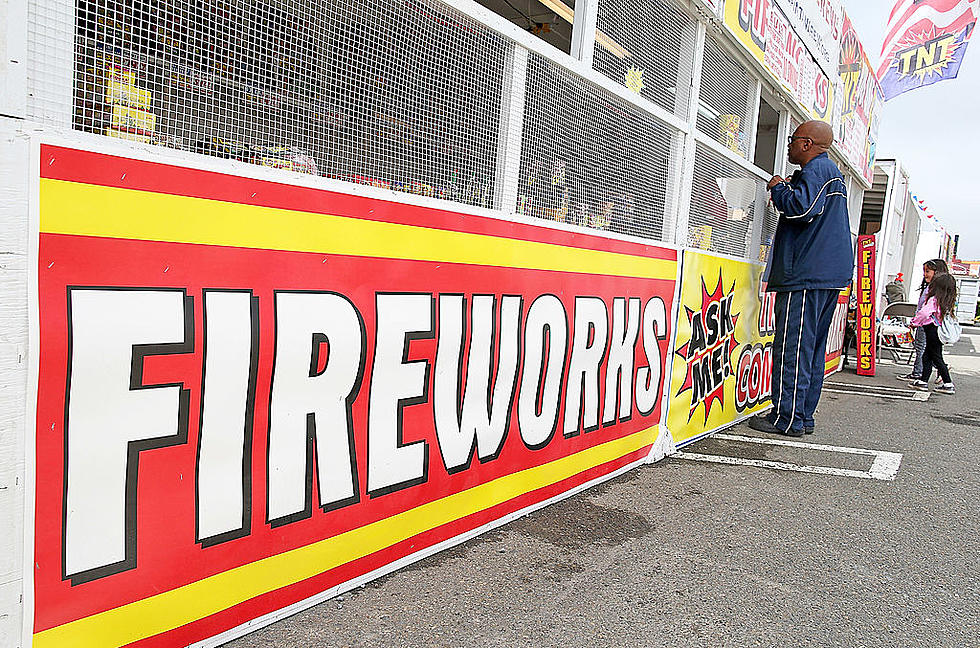 Are Those Texas Themed Fireworks Any Good? Let's See!
Getty Images
It's the 4th of July and that means the fireworks stands are busy. Those packages always have catchy names, but a few have a Texas nickname on them.
Keep Scrolling to Check Out Some Sick Fireworks Videos
Friendly reminder that fireworks are illegal inside Wichita Falls city limits and I know my lovely listeners would never break that law. All I am saying, be safe, and don't be a d*** with your fireworks tonight if you do decide to purchase some. I love the weird ass names for fireworks and occasionally some companies throw the Texas name on them. Making you think these things are big and bad. So let's see what they actually do.
TNT Fireworks: Texas Cyclone
"You'll want to take shelter after lighting this multi-color aerial. The Texas Cyclone is a twister of red and green sparks that is sure to blow you away"
Shouldn't it be red and blue for Texas? You lose a point for that one TNT. Not a bad firework at all. Looks like it's around 20 bucks for one of these. It's not going to make the night, but definitely one to get the night going.
L5 Fireworks: Texas Thump
Gold strobe willow tail up to assorted color dahlia and strobe effect
White strobe willow tail up to assorted color dahlia and strobe effect
Crackling tails to crackling with assorted color dahlia
Crackling tails to assorted color dahlia
Oh baby, now we talking. This is a firework. You fire this thing off, people are going to know about. It does have a $126 price tag, but if you want a big explosion. You get it with this thing.
Black Cat: Texas Bandit
I unfortunately can't find a video of the Texas Bandit rockets, but you can check them out here. These ones in the video seem like cheaper bottle rockets, so probably not as exciting as the Texas Bandit ones. Bottle rockets are always a good time.
Sky King Fireworks: Texas Pop Rockets
"An old stand by brings back childhood memories as it flies high into the sky with a big Texas style pop."
Call me a sucker, but I love fireworks like this. That squeal they do as they go flying just brings back childhood memories. Give me these all day to play with. Looks like they go for about 10 bucks a piece and most stores do buy one, get one for free on them, according to the site.
A bunch of assortment packages have the Texas name in them. Which if you don't know what that is, it's basically a big fireworks bundle. A bunch of different things in one giant package. The Texas Showdown and Texas Blaster are examples of those. Sadly no videos to show.
Let me know if you spot any others while you do your fireworks shopping. Stay safe and have a good 4th of July.
LOOK: Holiday gift crazes and fads of the past century
Stacker
compiled a list of toy crazes from the past 100 years.
LOOK: 25 over-the-top Christmas displays from across America
To help get everyone in the mood for the upcoming holiday season,
Stacker
compiled a list of some of the most over-the-top Christmas displays across America.