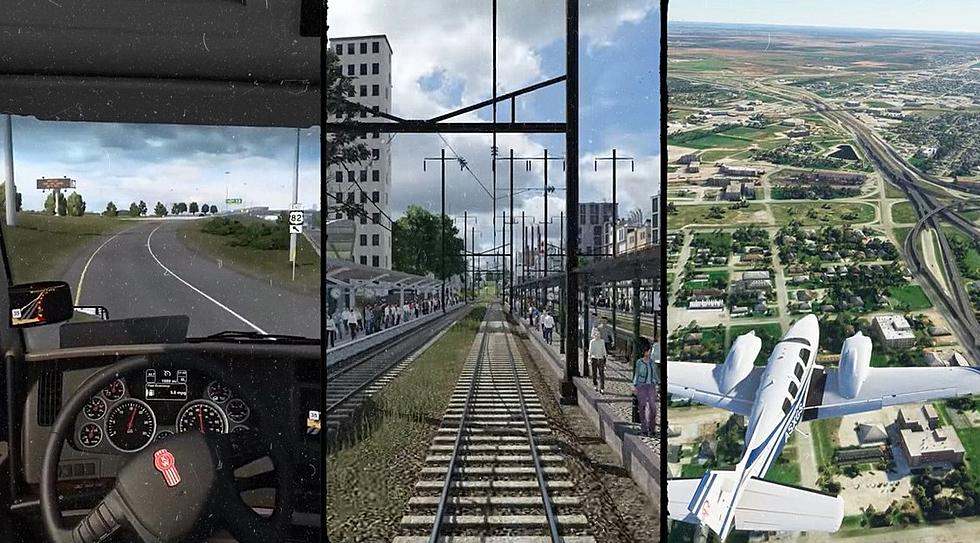 Planes, Trains, and Trucks All Have Popular Wichita Falls Simulators, Are They Good?
YouTube
Whether by land, the tracks, or the air. A lot of folks spend their time simulating Wichita Falls. Does it actually look like our city?
Simulator For Pretty Much Anything Nowadays
It's insane how many different simulator games exist. I can understand some of these, want to fly an F-16 on a bombing mission? Sure, I could have some fun with that. Want to plant some crops on a farm? Not really, but farm simulators are an actual thing. Turns out you can simulate traveling around Wichita Falls in all sorts of different games.
Truck Simulators Are the Most Popular
I can't go a day without researching something for Wichita Falls without someone uploading a Wichita Falls truck simulator video. Seriously, one is uploaded every few days.
Train Simulator Wichita Falls
The entire reason I wrote this today is because this one was uploaded this week. This is the first time I saw a train simulator for Wichita Falls. Sadly the video is all about this guy making a new rail line completely bypassing Wichita Falls. Fun fact, the first train came into Wichita Falls on September 27, 1882.
Flight Simulator Wichita Falls
This is the one I would definitely have the most fun with. I would prefer to fly a fighter jet and get some real speed going, but people seem to enjoy flying normal planes around our city as well. Truck simulators are the most popular, but planes are not too far behind with videos uploaded.
Where is Every Wichita Falls Horse in Town?
Did you know Wichita Falls has over 60 horses around town? Check them all out below.
Top Ten Trashiest Towns in Texas
Time to take out the trash or show off the trash of Texas. Check out the top ten below.
(All crime statistics were pulled from
www.neighborhoodscout.com
based on each individual town. See editor's note for Lufkin, Texas.)