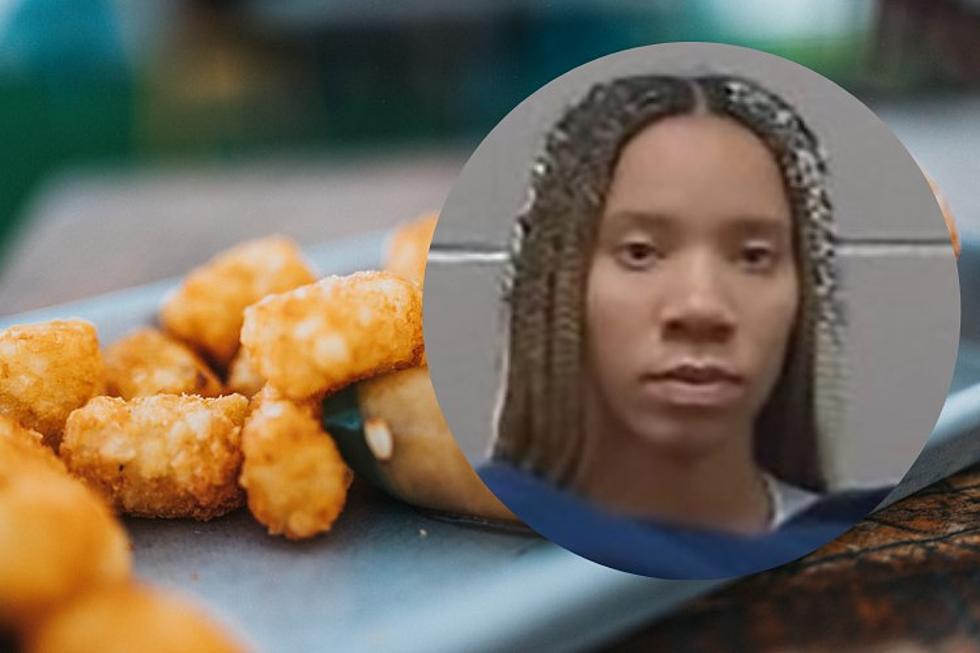 Wichita Falls Woman Loses It Over Bad Tater Tots
Mugshot from Wichita County Jail/Unsplash User Nathan Dumlao
Hey, I love tater tots, you love tater tots, but has a tater tot made you ever want to punch someone in the face?
Let's Head to America's Drive In, Sonic
Well we have another Wichita Falls story going viral in Texas this time at the Sonic Drive In off of Windthorst Road. Which is the location right before you hit Castaway Cove Waterpark. Well it looks like a woman named Palicia Lewis-Simms placed an order at that location this past Wednesday. Not sure exactly sure what she ordered, but we do know her meal came with tater tots. By the way, the correct side you should always be ordering at Sonic.

Tater Tots Not Up to Palicia's Standards
I don't know what was wrong with the tater tots. You would literally have to open a bag of frozen tater tots and dump them in the container for me to complain. Palicia though let her voice be heard and her fists as well. She went into the restaurant to complain and allegedly assaulted one of the workers at Sonic. Employees tried to break up the scrum, but Palicia allegedly wasn't stopping. Grabbing hair and continuing to punch the victim in the face.
Oh We're Not Done with Destroying the Sonic
If employee assault wasn't enough, Palicia allegedly knocked over a touchscreen in the restaurant which has a value of over $1,300. She has been charged with assault and criminal mischief.
I can only imagine what would happen if you tried to steal one of Palicia's tots. Bad tots are one thing, trying to sneak a tot for yourself. I wouldn't try that around Palicia.
Texoma's Most Wanted Fugitives of the Week June 16, 2023
Texoma's Most Wanted Fugitives of the Week June 9, 2023