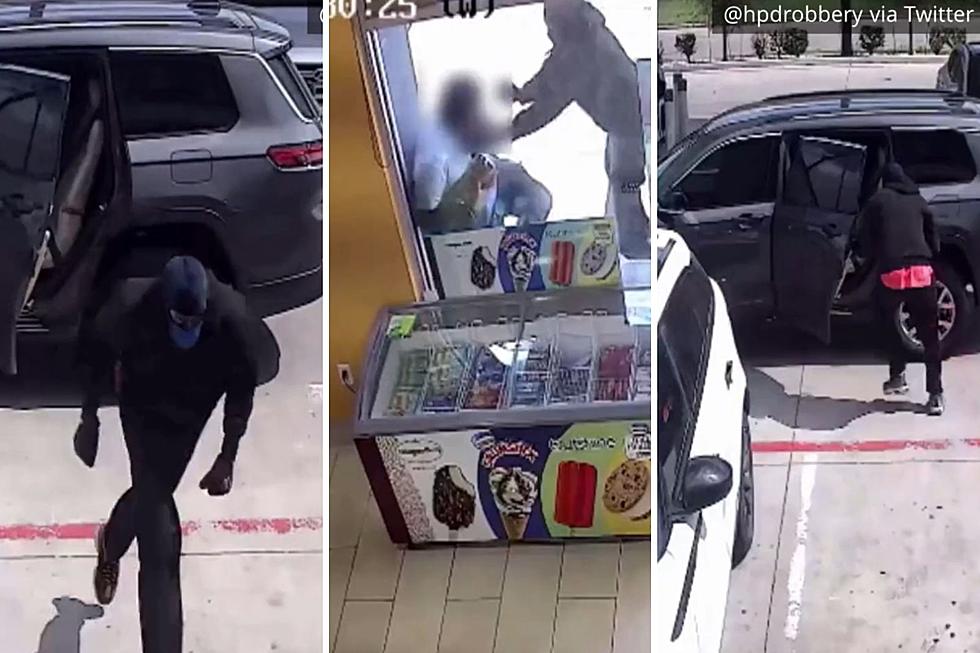 Watch Shocking Video of Daylight Robbery in Houston, Texas
CBS News Twitter
Hold onto your seats, folks, because we've got some nail-biting footage to show you.
The video at the bottom of this article is accompanied by the following information:
Police in Houston, Texas are searching for information after a suspect followed their victim from a bank to a convenience store before assaulting and robbing them.
Followed From the Bank
The video opens with a man in white getting out of his car and walking toward the door of a convenience store. A black SUV slowly approaches.  The door opens and a masked figure exits the vehicle and quickly heads in the other man's direction.
A Struggle Ensues
The masked figure rushed the man in white and tries to wrench something from his hands. They struggle for a bit, with the victim seemingly even gaining control of the situation for a second.
The Getaway
The masked man eventually gets whatever the other man had in his hands and jumps back in the black SUV as it drives away.
Check out the video for yourself below.
Top Ten Trashiest Towns in Texas
Time to take out the trash or show off the trash of Texas. Check out the top ten below.
(All crime statistics were pulled from
www.neighborhoodscout.com
based on each individual town. See editor's note for Lufkin, Texas.)
10 Must-Try Food Stops, From Houston, TX to Dallas, TX
The Best Hidden Gems in Texas