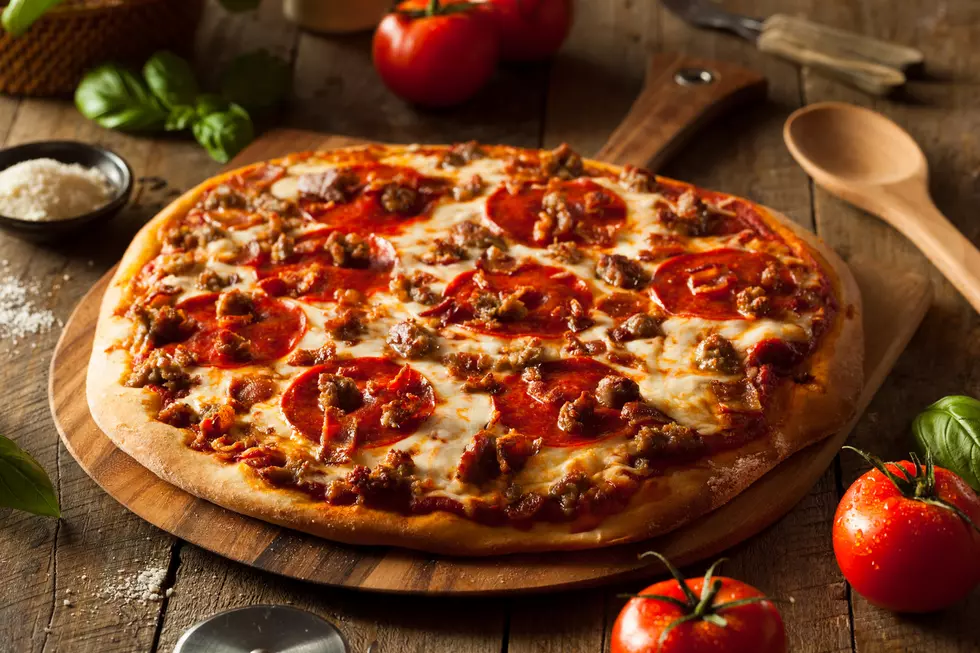 Your Guide to Wichita Falls National Pizza Day Deals
bhofack2
Thursday, February 9, is National Pizza Day, which means you and I have to eat pizza.
Not that you would ever have to twist my arm to eat pizza. Because just like every single person I know, I absolutely love it. You could offer me a piece of pizza right after I ate a big meal and I would still scarf it down.
Not only do I love me some pizza, but I also love a great deal. And that's the great thing about any National (Insert Food Name) Day. There are always some great deals to take advantage of.
You can always count on the national pizza chains to offer great deals pretty much all of the time. But those restaurants typically go all-in on great deals when it comes to National Pizza Day.
And thanks to a little help from the folks at Retail Me Not, I've combined a list of all of the deals you can take advantage of here in Wichita Falls. Enjoy!
Wichita Falls National Pizza Day Deals
7-Eleven
7Rewards members can snag a whole cheese or pepperoni pizza for just $7.
Chuck E. Cheese
Order regular menu items through their website on National Pizza Day and get 500 free E-tickets. Also, you can order on their app and get $10 off of All You Can Play.
Domino's
Right now, Domino's is offering a mix-n-match deal, meaning you can get several menu items for just $6.99 when you buy two or more.
Little Caesar's
You can get Little Ceasar's Slices-N-Stix for a mere $6.99. Pair a Slices-N-Stix with a large 2-topping pizza for $14.99 with the code FAMILYFAVE.
Marco's
Take advantage of unlimited 1-topping medium pizzas from Marco's for just $6.99 each with the code MED699.
Mazzio's
Mazzio's is hooking it up with medium pepperoni or cheese pizzas for $5.99.
Papa John's
Grab a large 1-topping pizza from Papa John's for $11.99. If you're feeding a bigger crowd, get two large 1-topping pizzas for $21.99.
Pizza Hut
Pizza Hut continues to offer their Tastemaker large 3-topping pizza for just $10.99.
Schlotzky's
Rewards members can take advantage of BOGO pizzas starting at $8.79. The offer is good in-store, online, or on their app.
10 Highest Rated Wichita Falls Restaurants on Yelp in 2022
You'll find many great restaurants here in Wichita Falls. In fact, there are so many that it can be hard to decide where to go when your stomach's grumbling. So, in an effort to narrow down the choices, here's the list of the ten highest-rated Wichita Falls restaurants on Yelp.
Highest Rated Outdoor Dining in Wichita Falls
Want to sit outside and enjoy a nice day in Wichita Falls? According to Yelp, this is the top ten highest rated outdoor dining experiences in Wichita Falls.
2022's Best Places for Tacos in Wichita Falls According to Yelp
Looking for a great taco in Wichita Falls? Start right here.