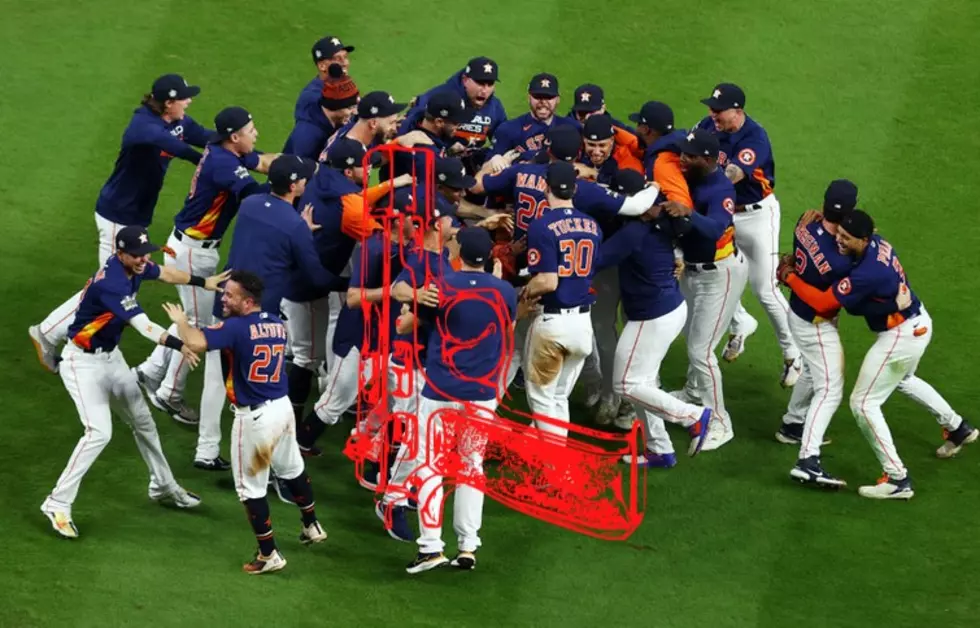 Houston Astros Fan Struck by Bullet During World Series Celebration
Getty Images
For the love of God Texans, stop doing celebratory gunfire!
Once every few months, I am always fascinated by one of these stories in our great state of someone getting struck by a bullet. Typically, one of these stories happens EVERY Fourth of July or New Year's Eve. Where some dumb ass, fires their gun directly into the air. My question to these morons, where do you think your bullets go?
Do you think they're going into space and they're not coming back down to Earth? Well, folks, they do come back down and could end up killing someone miles away. This past Saturday, the Houston Astros won the World Series. Congratulations to former Baltimore Oriole Trey Mancini on winning a ring, just wanted to get that in there as an Orioles fan.
Well an idiot in Houston decided to mark the occasion by firing a gun into the air. Well that bullet happened to hit a man in the head. Officers got the call around 10:20 about the shooting. The final out was recorded at 10:18 in the World Series, so police believe this was someone celebrating the win and not aiming for this individual. Thankfully the man is expected to recover from the bullet wound to the back of his head.
The man who was shot, was outside watching the game with his family when he said it felt like a hammer struck him in the back of the head. Police are currently conducting an investigation in the neighborhood to determine who fired the gun that night.
Let this be once again a friendly reminder to NOT FIRE GUNS DIRECTLY INTO THE AIR.
2022 Dallas Cowboys Cheeleaders for the Bye Week
No Dallas Cowboys football this weekend. So let's take a look back at some of 2022 America's Sweethearts as we head into the bye week.
What Does the Dallas Cowboys Infamous 'White House' Look Like Today?
Back in the mid 90's during the Dallas Cowboys Super Bowl Dynasty, several members of the team went and partied at a house not too far away from the Dallas Cowboys practice facility. The home is located in a suburban neighborhood in Irving, Texas. The stories of sex and drugs are legends at this point. So, what does the house look like today? Check it out below.