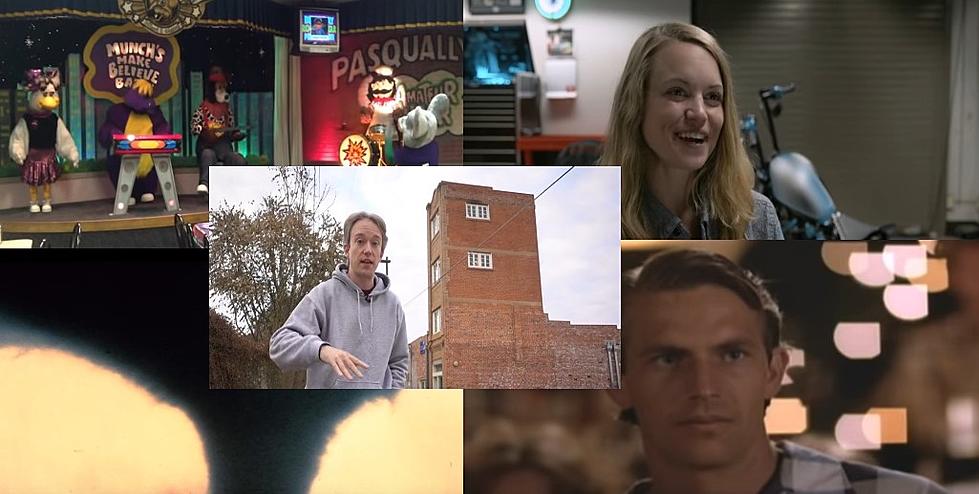 The Top Five Most Viewed YouTube Videos on Wichita Falls Are Surprising
YouTube
What happens when you type Wichita Falls into YouTube? These are your top five most viewed videos.
1

Why The World's Littlest Skyscraper Was A Massive Scam

In Wichita Falls, Texas, the Newby-McMahon Building stands 480 inches tall. Not 480 feet: 480 inches. There's a story of a smooth-talking scammer that sounds almost too good to be true. But is it?

YouTuber Tom Scott has the most viewed video in Wichita Falls and that's not surprising. He has over 3.9 million subscribers and he shined a spotlight on our most famous downtown building. I have actually watched this video in the past whenever I do a story on the World's Littlest Skyscraper. Has pretty much everything you need to know in just under 7 minutes.

2

Chuck E. Cheese's Rockstar Birthday Show - Wichita Falls, TX

Rockstar Birthday Show filmed in Wichita Falls, TX. Great 3 stage!

I actually literally just wrote a story this week on Munch's Make Believe Band going away in Wichita Falls. Seriously, the Wichita Falls Chuck E. Cheese was one of the few remaining bands that had everything working. Still sad to see it go, but we have these videos to watch for the memories. Also, these Chuck E. Cheese videos would take the 3, 4, 9, 10, and 11 spots for most viewed for Wichita Falls. I'm going to skip them for 3 and 4 so I don't repeat myself, but it is the band doing different songs.

3

Free Reign - Wichita Falls, Texas | Harley-Davidson

Bobbie Gilmore grew up in her family's Harley-Davidson dealership. Now, SHE is the one in charge.

Shout out to our girl Bobbie at Red River Harley Davidson! She has a little mini documentary that is actually featured on the Harley Davidson official YouTube page. By the way, go see Bobbie at RRHD. She's super friendly and loves talking Harleys. You can definitely see her passion in this video.

4

Terrible Tuesday: April 10, 1979 in Wichita Falls, Texas

A monster tornado tore through Wichita Falls, TX on April 10, 1979. This film was compiled from various media sources on the Internet and was meant to memorialize the event for the 30th anniversary of the event. 2019 now marks 40 years.

The event that Wichita Falls is probably the most famous for would be Terrible Tuesday where an F5 tornado ravaged our city back in 1979. For decades, it was the most damaging tornado to ever strike a city. It caused over 400 million dollars in damage and left 20,000 people homeless. A record that would not be topped until 1999. This little documentary gives us a glimpse into that scary day.

5

Pat Metheny Film Scores: Fandango

This Warner Brothers Pictures release, produced by Steven Spielberg and directed by Kevin Reynolds, features approximately nine minutes of music from Pat Metheny and Lyle Mays' ECM album, As Falls Wichita, So Falls Wichita Falls in the motion picture's score.

I've actually mentioned this song before in a post I did about songs that mention Wichita Falls. I did not know this song right here was in a movie that Steven Spielberg helped make. I've never seen Fandango, but that's a fun fact for our city I learned today.