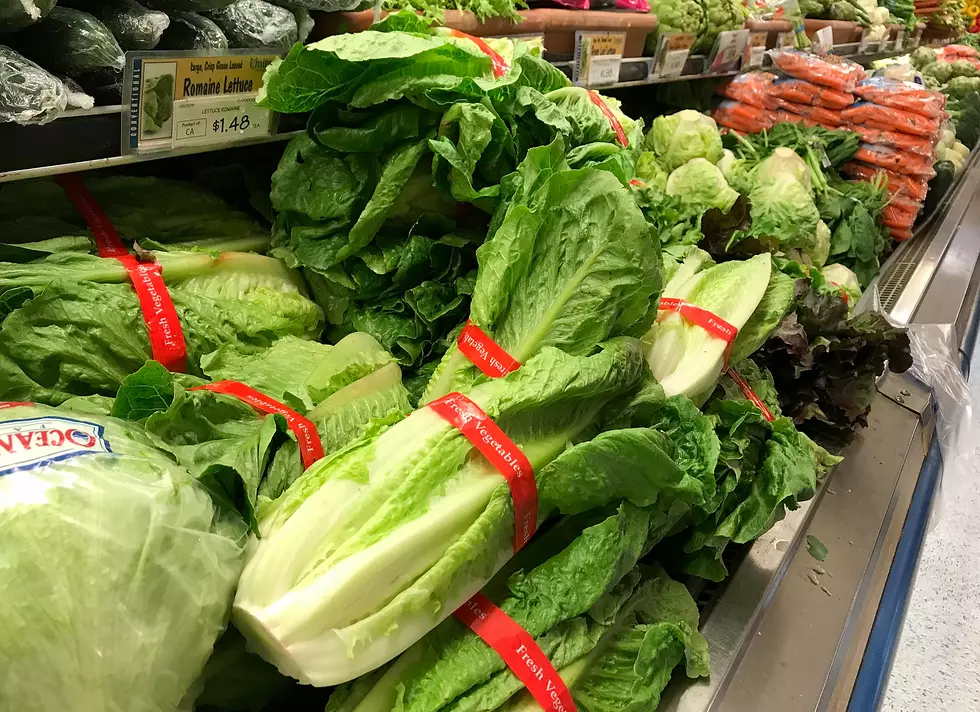 CDC Warning Americans Not To Eat Any Romaine Lettuce Until Further Notice Due to E. Coli Concerns
Getty Images
If you have romaine lettuce in your fridge, Centers for Disease Control and Prevention officials say throw it out.
Posting to their website and social media Tuesday, the CDC advised Americans not to consume any romaine lettuce or dishes containing the vegetable, which has been linked to an outbreak of E. coli that's made people seriously ill in at least 11 states.
---
---
"CDC, public health and regulatory officials in several states, Canada, and the U.S. Food and Drug Administration (FDA) are investigating a multistate outbreak of Shiga toxin-producing Escherichia coli O157:H7 (E. coli O157:H7) infections linked to romaine lettuce," their advisory reads. "CDC is advising that U.S. consumers not eat any romaine lettuce, and retailers and restaurants not serve or sell any, until we learn more about the outbreak. This investigation is ongoing and the advice will be updated as more information is available."
You should throw away all types of romaine lettuce, such as whole heads, hearts, and bags, boxes, or containers of pre-cut lettuce and salad mixes that may contain romaine, including baby romaine, spring mixes, and Caesar salads.