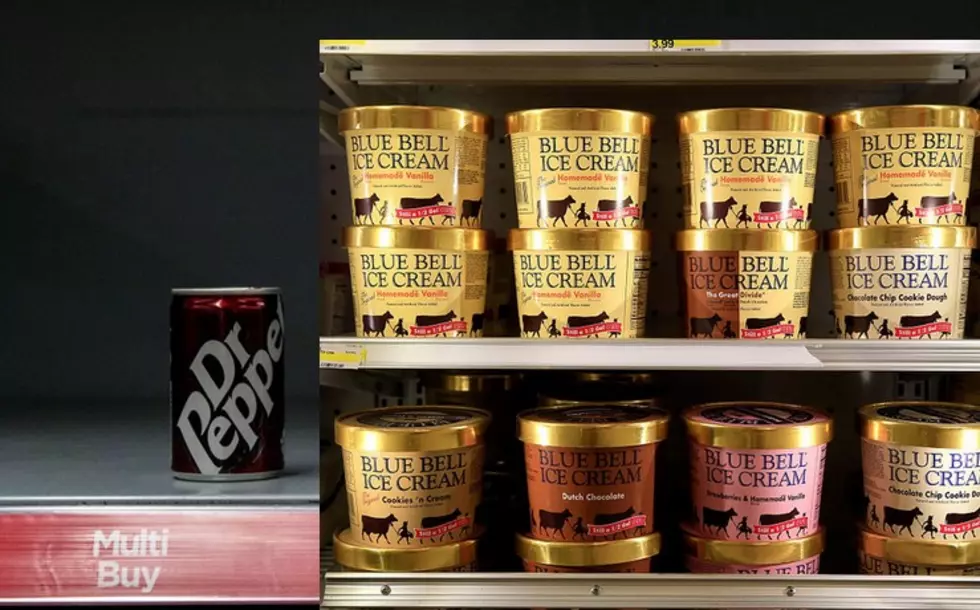 What a Day for Texas! New Blue Bell AND a New Dr Pepper Flavor!
Getty Images
Two favorite Texas brands announced new flavors on the same day and I am excited for both.
When it comes to favorite Texas brands, Blue Bell and Dr Pepper have to be in most Texans top five. Hell, I think some of you have more Dr Pepper circulating through your body than you do have blood in your veins. If you're one of those people, then you will want to go find the new Dr Pepper flavor, Strawberries and Cream.
Now Dr Pepper says they plan to have this as a permanent flavor in their lineup, so no limited run get it while you can type of thing. Dr Pepper Red Fusion and Dr Pepper Ten were also supposed to be permanent flavors, but low sales forced them to be canceled. So if this sounds good, go give it a try and let me know what you think. Who doesn't love berries and cream.
If that doesn't get you excited, this one I am definitely more excited to try. The new Blue Bell 'I Love Cereal' flavor.
Obviously for legal reasons they can not call this 'Fruity Pebbles' ice cream, but we can all tell what cereal it is inspired by. Cereal is one of the most underrated foods in my opinion, I am always down for a bowl of cereal and Fruity Pebbles is a top tier flavor. Hell, at the new ice cream place in Wichita Falls, I get Fruity Pebbles mixed into my ice cream. So yes Blue Bell, I will be buying this. Hopefully more cereal inspired flavors are on the way.
LOOK: 40 Discontinued & Special Edition Kellogg's Cereals
LOOK: Here are copycat recipes from 20 of the most popular fast food restaurants in America