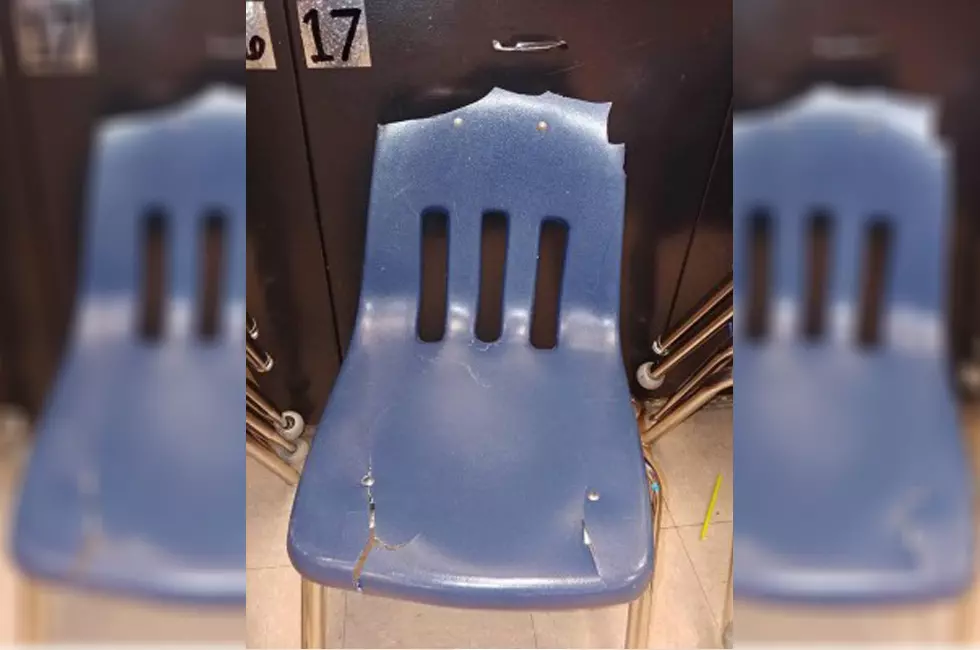 Oklahoma Teacher's Viral Photo of Terrible Classroom Conditions Leads to Hundreds of Supply Donations
Broken chair in Oklahoma classroom (Laurissa Kovacs)
She said it was a fight in her classroom every day for students to try to find the 'good' chairs. People came together and gifted her some new equipment and she was so grateful.
Laurissa Kovacs teaches art to seventh and eighth-grade students up in Oklahoma. We have become aware of the conditions of some of the classrooms in Oklahoma due to the teacher's strikes. Laurissa is another one of those teachers who has to deal with broken school equipment on a daily basis. A majority of the chairs in her classroom are broken.
They're really broken, I am not going to sugarcoat it. She calls some of them 'cheek pinchers'. When you sit down in the chair, it will actually grab you like a pair of scissors. Don't worry kids, if you don't get a 'cheek pincher', the other chairs will stab you in the back. Several of the rounded tops on the chairs have broken off and are now like a knife.
She shared these photos on Facebook and some people asked what they could do to help. So Laurissa setup an Amazon wishlist for her school and people came out in droves to support her. Almost everything on there was purchased, including all new chairs for the school. She actually got more chairs than she needed, which she will be sharing with other schools in the district.
BONUS: New Businesses Coming to Wichita Falls in Downtown