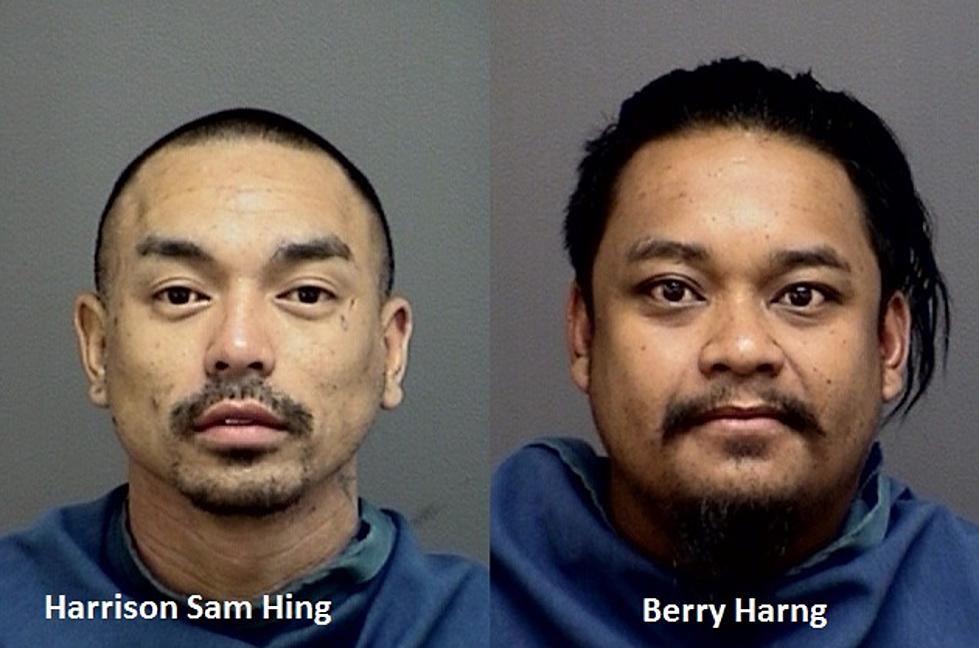 Traffic Stop Leads to Major Drug Bust
Wichita County Sheriff's Office
A Wichita County Deputy Sheriff conducted a traffic stop on Saturday just after 2:30 pm at the intersection of US 287 and FM 2384.  During the traffic stop a K-9 officer detected drugs in the vehicle.  26-year-old Harrison Sam Hing and a 29-year-old Berry Harng were placed under arrest.  They were transported to the Wichita County Detention Center.
The pair a charged with Possession of a Controlled Substance Penalty Group 2 over four grams under four hundred grams and Possession of Marijuana over five pounds under fifty pounds.  Ten pounds of high grade marijuana valued at $70,000.00 and one hundred grams of hashish valued at $8,000.00 was seized.
As of Monday afternoon, Hing remained in the Wichita County Jail under $80,000 in total bonds.  Harng was no longer listed on the inmate roster.