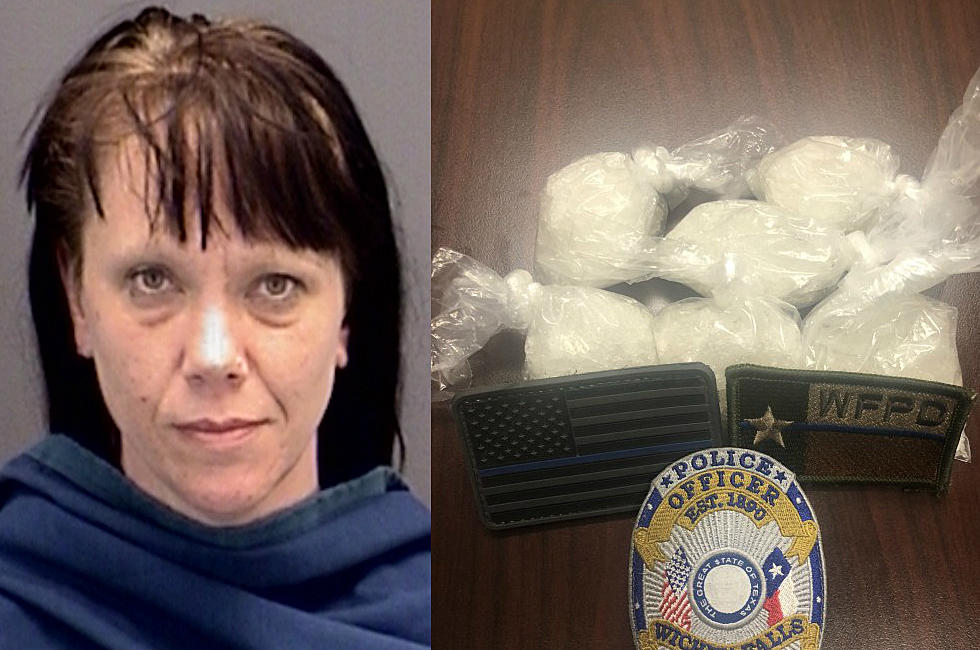 Wichita Falls Police Seize 174 Grams of Meth During Traffic Stop
Juliue Wallace / 174 grams of Meth (Courtesy WFPD)
A traffic stop by Wichita Falls police on the city's east side last week led to one arrest and the seizure of more than a quarter pound of Methemphatine.
On Friday, May 25, WFPD officers pulled over a 2002 white Chevy Tracker at the intersection of Harding and Cleveland after a records check showed the vehicle was not properly insured.
According to police, the officers asked the driver of the vehicle, 46-year-old Julie Wallace, to exit the vehicle after she told them she did not have a valid drivers license. Wallace also admitted to the officers that she had just purchased narcotics and that they were still in the vehicle.
A search of the vehicle turned up six individual baggies each containing a white crystal-like substance that field tested positive for meth, police say. In total, 174 grams of meth was seized.
Wallace was taken to the Wichita County jail and charged with manufacturing/delivery of a controlled substance in penalty group one over four grams. As of Tuesday evening, Wallace was no longer listed on the Wichita County inmate roster.