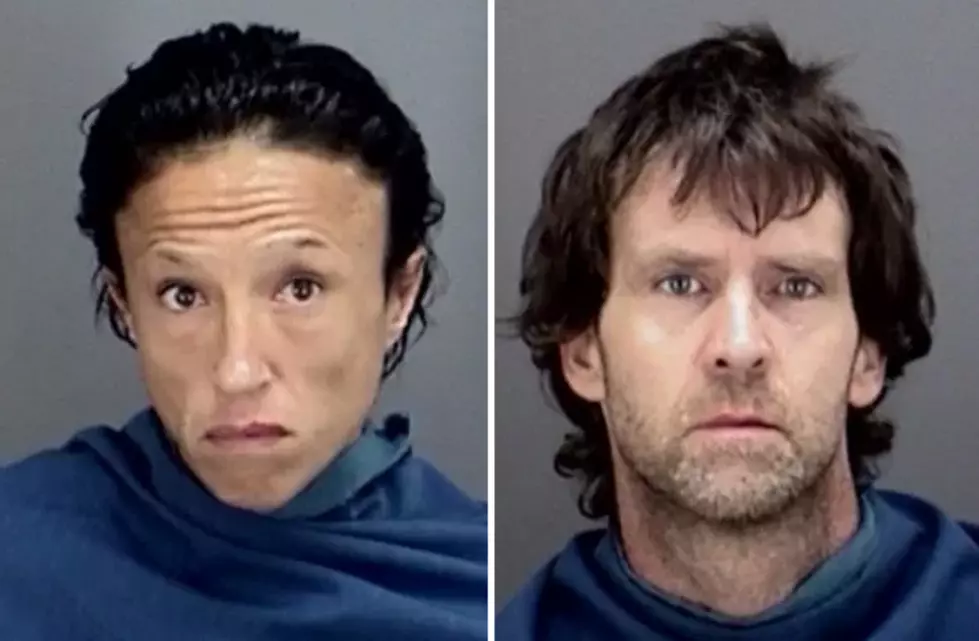 Two Arrested on Meth Possession in Wichita Falls
Photo Courtesy of Wichita Falls Police Department
Wichita Falls police getting meth off the streets is always a good thing. 
Two people in Wichita Falls were allegedly enjoying an early morning meth pipe. When coffee isn't enough of a pick me up, you got meth. At 6:30 in the morning this past Tuesday, Wichita Falls police found Angela Everman and David Murray. They were sitting on the back porch of a vacant house that they were apparently evicted from.
When officers showed up they found a glass pipe in between the two of them. They also had a baggie that tested positive for meth. Police seized 0.23 grams from them at the time of the arrest. At the jail, Angela Everman was found to be in possession of more methamphetamine 0.36 grams this time.
Everman and Murray were arrested for possession of a controlled substance in a drug-free zone.
BONUS: Some People in Wichita Falls Cannot Park