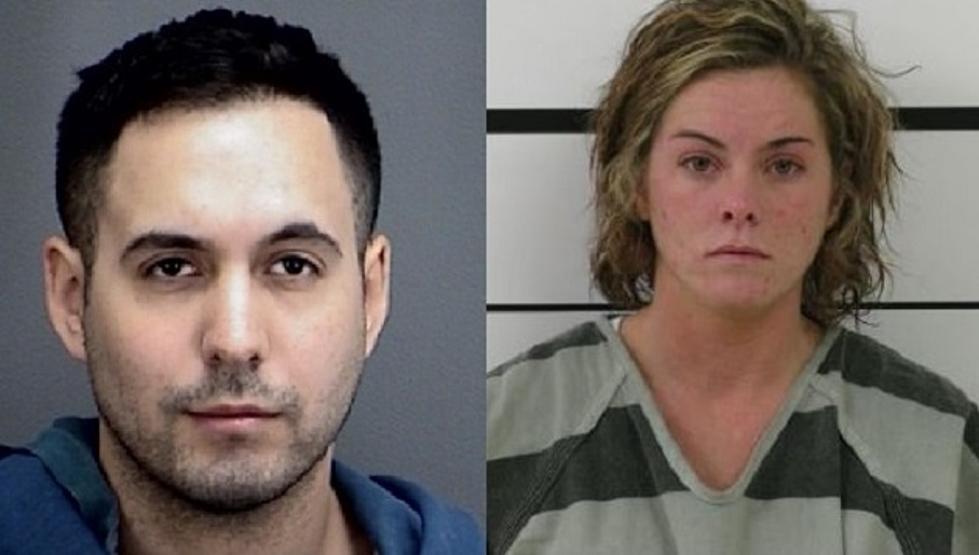 Two Wichita Falls Police Officers Fired Over Unrelated Incidents
Images: Wichita County Sheriff's Office / Montague County Sheriff's Office
Two Wichita Falls Police Officers have been fired from the department in less than a week.
KAUZ reports that Brittany Bailey was relieved of duty over "conduct concerns and an off duty domestic violence arrest". TRN reports that Bailey was arrested in Nocona on Friday evening in connection with an alleged assault on a family member. She was not in the Montague County Jail as of Monday. No further details have been made available.
On Wednesday, February 1, 24-year-old Albert Feliciano was terminated following a DWI arrest. Feliciano was driving a 2006 Chevrolet Impala when he struck a man on a 2008 Harley Davidson motorcycle at Fairway Blvd and Johnson Road. Feliciano, a probationary officer with the WFPD at the time of his arrest, was charged with DWI. The motorcycle rider was taken to United Regional in serious condition.
BONUS: Texoma's Most Wanted Fugitives of the Week