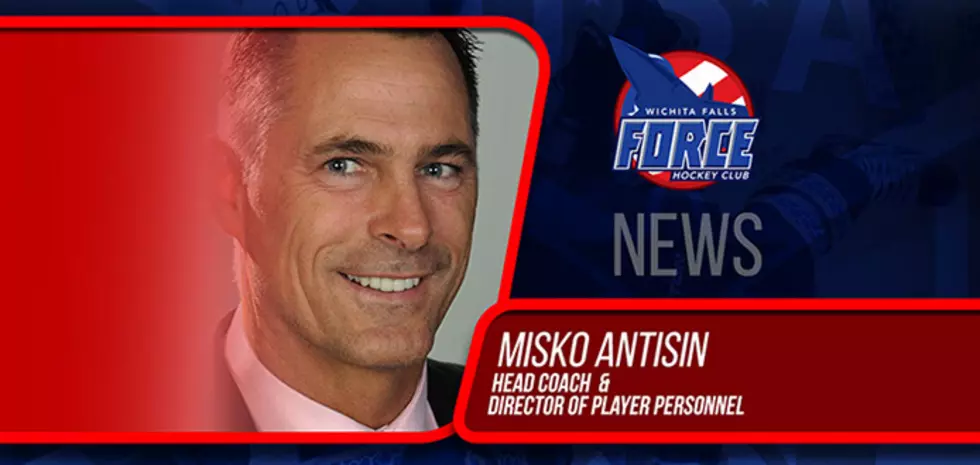 Wichita Falls Force Hockey Club Head Coach Unexpectedly Resigns
Gabe Hernandez
Less than 3 months after his appointment as head coach of Wichita Falls Force Hockey Club, Misko Antisin has abruptly resigned.
As reported by KFDX, Antisin is still listed as the head coach on the team's official social media and website, with the only news of his resignation being a brief post by Antisin on Facebook,
After an 18-year hockey career primarily in Switzerland, followed by coaching in Canada, Antisin was announced as the head coach of the Wichita Falls Force Hockey Club on July 30th, saying,
I am so excited to again start something great with Troy Mick and the rest of the USACHL staff. I missed coaching for one year and I am looking forward to working with many talented young men again this season. I can't wait to move to Wichita Falls with my wife Sharon and bring a winning season to all of the Force fans.
Antisin's resignation comes just two weeks before the first scheduled game on October 27th.
Later Saturday the Wichita Force poted an update to their Facebook page confirming that Antisin has stepped down for personal reasons and that Troy Mick will be taking over as head coach and will be ready for the season opener later this month.