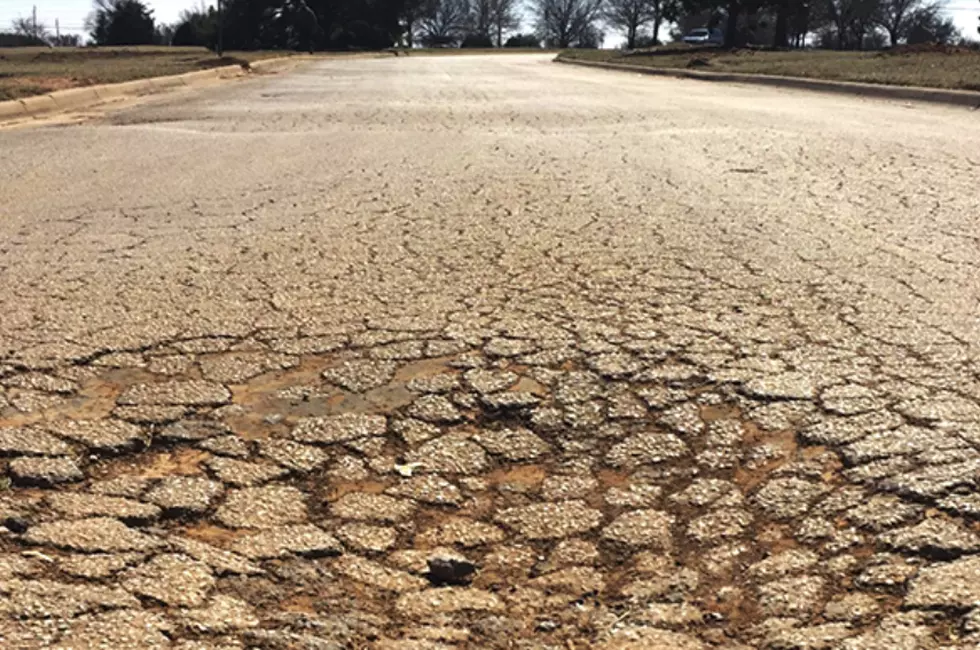 Improving the Quality of Life in Wichita Falls to Attract More People – The Voice of Wichita Falls
Broken Wichita Falls Road (FallsFuture.com)
This week on The Voice of Wichita Falls, Henry Florsheim and I continue our discussion on the Wichita Falls bond issues that will be on the upcoming May 5 ballot. What street improvements will we see?  How will the proposed city services complex help the city as a whole? And improving the quality of life in Wichita Falls to draw more tourism to the city.
Listen to this week's program in the player below:
---
ABOUT THE SHOW
The Voice of Wichita Falls, hosted by Mike Hendren and Henry Florsheim, President/CEO of the Wichita Falls Chamber of Commerce, is a new weekly program featuring local guests and topics such as the economy of Wichita Falls, growth, development, and where we are headed as a community overall.
New episodes of The Voice of Wichita Falls air on the following Townsquare Media radio stations: