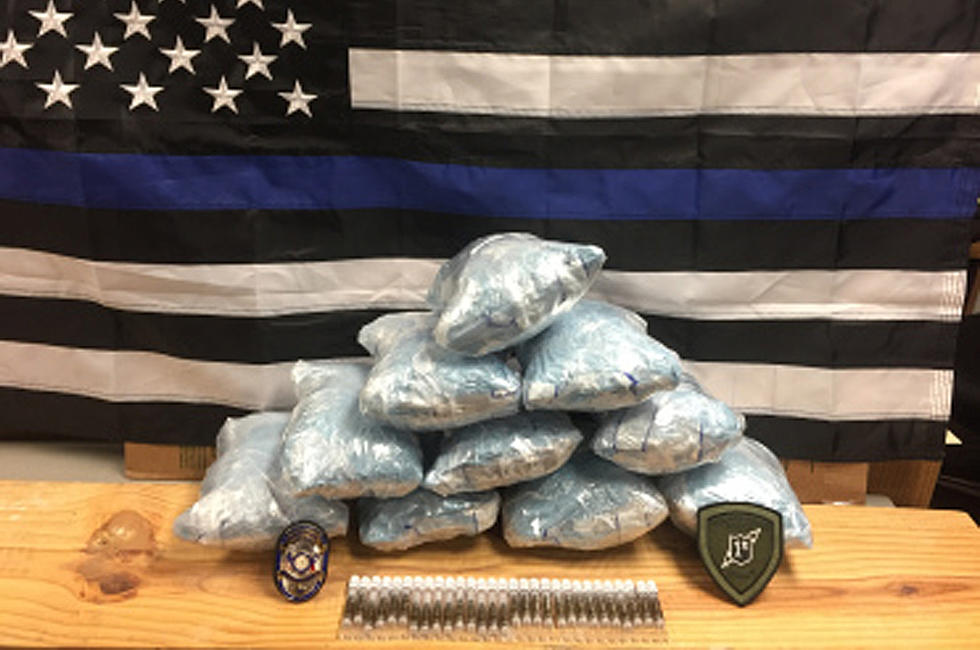 WFPD Discovers Marijuana, THC Vapes in Wichita Falls Home
11.69 Pounds of marijuana, THC Vapes (WFPD)
While this drug bust did not happen on the Mary Jane Highway (aka US 287), I'll bet my black felt cowboy hat that the latest load of hippie lettuce discovered in Wichita Falls found its way here via the MJH.
On Thursday (April 19), Wichita Falls Police executed a search warrant in the 2000 block of Roberts at approximately 10 am. Inside the home, officers found 11.69 pounds of marijuana and 14.5 grams of THC liquid in the form of vaping pens.
Police arrested 20-year-old Alisha Dillard and 22-year-old Quentin Sims. Both were taken to the Wichita County Jail. They face charges of possession of marijuana over five pounds in a drug-free zone. As of Friday, they are no longer listed as inmates in the Wichita County Jail.